First of all, I'm both a runner and a walker.
And I'm a fan of both.
They both involve locomotion on foot. They both involve the outdoors. They may also involve others.
But which is best? That depends a lot on your motivation…
If it's Time You Lack…
No matter whether you walk or run, it takes energy to cover miles. Walking or running, you're going to burn calories. The most obvious benefit of running versus walking is that you're going to cover a larger piece of real estate in the same amount of time – therefore burning more calories.
But do you actually burn more calories walking or running – over the same distance?
Actually, yes. Research done by the University of Syracuse (summarized beautifully by Amby Burfoot in this 2005 Runner's World article) shows that on a net energy expenditure basis, running a mile burns about twice the calories of walking it. In running, you're actually jumping slightly from foot to foot, raising and lowering your centre of mass. That takes energy.  A lot of it.
Not only that, but there's more in it for runners who push it a little in their workouts.
Research by Dr. David Nieman of Appalachian State University suggests that runners who work out at a rate sufficient to break into a good sweat, will continue to burn calories after the run. It's called excess post-exercise consumption or EPOC, and is also known as afterburn.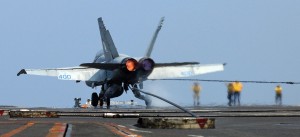 Dr. Nieman found that for a period of up to 14 hours your body will burn approximately 1/3 more calories – like running a third more miles – as it resets to normal.
Light walking – sadly for those cheering for the walkers – produced virtually no EPOC in Dr. Nieman's studies.
So, if you're short on time, want to chew up the calories, and keep on chewing them up longer than you're entitled to, ramp up your running workouts and get the afterburn going.
If Time you Got…
Walk.
Hands up anyone who has excused yourself from a crowded situation to take a walk. To get some "me" time.
Of course.
Brenda Ueland, the well-loved writing teacher and author advised that every writer take a long walk in nature every day. Thoreau counselled exactly the same thing.
To be by oneself. To listen. To connect with something outside yourself. To get out of your own head. To recharge the batteries.
Walking meditation has long been a part of contemplative traditions the world over.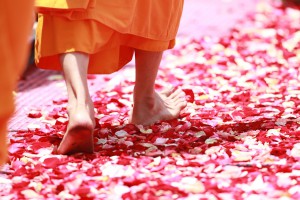 In walking meditation, your goal (very un-Zen-like) is to feel every footstep, every breath of wind, every breath. Hear every bird and car-horn. It is to be present for, and mindful of, everything that happens. To appreciate and take in what the world presents.
I am not aware of any contemplative traditions that use running as a meditative practice.
There's the vaunted runners high – a supposed release of endorphins into the bloodstream. Ultra-runners have reported non-drug-induced hallucinations in the latter stages of extreme events. But neither of these experiences would be confused specifically with increased mindfulness.
One of my running friends, Howard, is a perpetual whirlwind of activity. He never stops – even when he stops. He used to swear that running was his meditation. My own thought is that's a noble sentiment. And one that I'd like to believe, given I'm a lifelong runner. But maybe it's a little wishful thinking. I have yet to register a deep meditative silence on the road. I'm either thinking about something that's either happened or hasn't yet, and occasionally paying a little mind to things like, for example, cars, bikes and dogs. I've never been able to call it a meditative experience. To his credit, Howard is a multi-tasker.
I think we give this one to the walkers.
If it's Social You're After…
Nothing salves a turbulent mind like a walk with a friend. Scenery and miles slide by as mental mountains turn to molehills.
By the time you're home, you're feeling more connected and you've gotten air and exercise to boot. Overall, walking is a terrific social event, that has benefits well beyond a good give and take.
But, and don't say I didn't warn you, walking conversations can have a dark side.
The friend with the never-ending personal crisis. The friend oblivious to the fact he has two ears (and a single mouth). The friend who texts.
Let's face it. Unless you've negotiated a pre-defined end point, you can get trapped into the Walk That Goes on Forever. It might even lead to (oh no!) Coffee.
There are hazards out there in the world of social walking, my friend. Just saying.
The beauty of talking when you're running with a friend is that it tends to involve a little more give and take. Generally, while one of you is gabbing, the other is taking on air and thankful for it. If your friend has chosen to monopolize the airwaves, all it takes is a hill or an increase in speed to curb the air pollution and restore some semblance of conversation. Or quiet. Or sucking wind. Your choice.
Running conversations are also bounded. You only have to talk as long as the run lasts. If you've scheduled a long run with a group, you can change partners. If your partner has the personality of a clam, hey, it's only an hour. Ultimately, it's up to you.
So when you're talking about running versus walking, it's complicated. They each have their advantages and disadvantages. But you can at least boil it down to a simple set of criteria:
Need speed? Run.
Need quiet? Walk.
Need companionship? Uhhh…your choice.
Save
Save
Save
Save
Save