You might be finding that the weight doesn't come off like it used to. No matter how much you run or walk, you're just not budging the needle. Why does it seem harder to lose weight the older we get? Well, the fact is, it does get harder. As we age, our metabolism tends to decline.
But the good news is there's something we can do about it, and should be doing about it, as we get older. We can reverse the trend.
By pumping a little iron.
Chilling But Maybe Not Burning
We burn calories all the time, not just when we're "exercising". In fact the calories we use up hanging out or sleeping account for between 60 and 80% of our daily energy expenditure.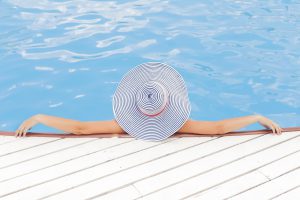 The speed that we burn calories doing very little is called our resting (basal) metabolic rate.
And it has something to do with why it gets harder to lose weight as we get older.
According to the American Council on Exercise, our basal metabolic rate decreases by roughly 1-2% per decade. So we burn slightly fewer calories just chilling every year.
But why? Why???
Aging Makes a Difference – For Most
Turns out there are a couple of things that slow down that burn rate as we get older.
In a study done at the University of Colorado, scientists found that it's mostly because we tend to do less the older we get. Even in physically active older people, the volume of exercise (hours per week) tends to decrease. Since our bodies don't require the energy, even if we don't eat as much, we store those extra calories as fat.
And since muscle is what burns up most of our energy (fat doesn't help us move around), the less muscle we have the fewer calories we burn. So the fatter and less active we are the less capable we are of burning the calories off.
Not exactly a virtuous circle. And not a great prescription for a healthy future.
What to Do?
Stay Physically Active
Studies have shown that people who are habitually physically active maintain higher resting metabolic rates as they age. Significantly higher than sedentary people.
So keep doing what you're doing. Get out there at every opportunity.
And you'll burn calories while you sleep.
But also…
Start Pumping Some Iron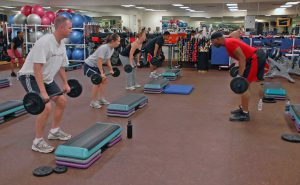 Resistance training, done properly over a period of time, gradually nudges out fat in favour of calorie-burning muscle. The more muscle you have, the more calories your body is going to burn while you're holding down the couch.
And even better, your body remembers how to do this no matter how old you are.
In a couple of landmark studies at the University of Washington, senior citizens (up to 84 years old) were guided through one of two resistance training programs – either an intensive 2-week program or an extended 12-week program. By the end of the 12-week program that group was lifting three sessions/week, three sets/session, 8–12 repetitions/set at 75%–85% of maximum. None of the subjects in either of these groups had been weight training prior to the study.
The researchers found that by the end of either program the senior citizens were building muscle protein at the same rate as that of a 30-year old. The training had effectively re-ignited their muscles' ability to regenerate.
This increased muscle mass boosted their resting metabolic rates, helped with balance and, likely, helped strengthen bones (reducing frailty).
Your Metabolism? You Got It.
So your body never actually loses the ability to chew up calories.
You can wake it up at any age by adding a little resistance training every other day or so.
So wake up your body. Build that muscle mass.
Get that resting metabolic rate up.
And start burning those calories again.
It's a virtuous circle that's never too late to start.
I'd love to hear your experiences and what you've discovered. Feel free to leave a comment below.
See you out there!
Save