Your Natural Groove
There is a running cadence, a number of strides per minute, that feels right for you – the groove you naturally land in when you lace up the shoes and head out.  For most of us, on a typical medium intensity run, that natural groove will fall somewhere between 82 and 90 strides per minute.
It feels good. It feels natural. It feels normal.
But how "natural" is it? And is it helping you?
Never thought about it?
Consider this.
How Healthy are We?
Every year 56% of runners suffer a running-related injury. 90% of runners training for a marathon will get sidelined at some point during training because of injury. We're much of the time in the perverse situation of the thing that makes us healthy being the thing that stops us from continuing to be healthy.
Cadence, surprisingly, might be one simple thing that can help us hang in there.
Test Out True Natural
The majority of us wear running shoes (although I've seen army boots and flip flops.)
For good reason. Pavement. Stones. Snow. Mud. Broken glass.
But when you think about a natural cadence, take your shoes off and see what happens. You find out pretty quickly you can't run at the same cadence you used to. Your feet become very unhappy. Very quickly.
Until you start landing much more softly and evenly. And to do that, you speed things up and shorten your stride.
90 strides per minute turns out to be a very happy place when your shoes are way back there.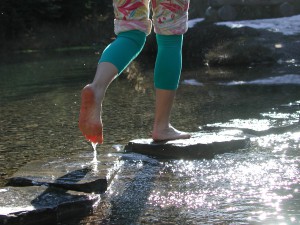 Unfiltered by the padding of running shoes, your body knows what it needs. It wants your feet landing flatter to even out the contact. It wants your stride shorter to minimize heel strike and cushion the landing impact
Without shoes, your body forces you to do what's good for it.
Quicken Your Cadence a Little and Prevent Injury A lot
Now, go ahead and put your shoes back on if that's your thing. If not, that's cool too.
It turns out that if you can increase your cadence by not a lot (5 to10%) from your preferred cadence – the one you normally would use, fully shod – you can really decrease the load on your knees, ankles and hips, and, by extension your risk of injury.
A study at the University of Wisconsin concluded that as little as a 5% increase from your preferred cadence will reduce energy absorption at the knee joints by 20%. If you can increase your cadence by 10% you're going to get 34% less energy absorption in your knee.
Thirty four percent less energy absorption in your knee. That means your knee needs to do 34% less work than it would otherwise. It means 34% less wear and tear. It means your knees can take the rest of the year off starting August 30.
Establishing Your New Comfort Zone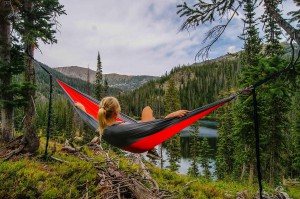 A 5% increase in cadence isn't much. It's do-able in a couple of weeks. 10% is also do-able – 5% at a time. The study found that above 10%, runners weren't actually working any harder – their hearts and lungs showed no greater stress – but the runners themselves thought they were.
So increasing your cadence 5% to 10% (not increasing your speed remember, just cadence) might not be as much a stretch as you think.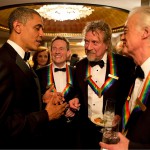 And there are tools to help. I have a free app on my Android called Runzi which has pretty much everything you need to track your cadence including a metronome to keep you on pace. If music's what keeps you going, plug in "Rock and Roll", "Madness" or "Tears over Beers" to help you out (all at that 90 beat-per-minute pace).
All of this means getting out of your comfort zone for a while. And establishing a new one.
The best "natural" cadence is the one that keeps you running healthy.
And it's probably a little quicker than the groove you're in now.
Save