Really?
Increase your brain power…uh…
Tell me if this has ever happened to you.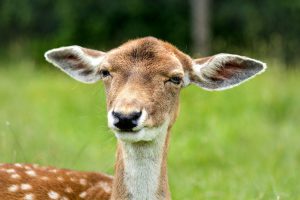 Yesterday I was halfway through my run and I realized I had no idea whatsoever what went on the last couple of miles. I'd gotten myself to the halfway point somehow – oblivious to what had happened in the getting there. My mind was a million miles away.
On days like yesterday, running can seem more like an exercise in brain numbing. (I can hear the weight lifters and divers and bridge players out there, "I told you so. BORING!") .
Thing is, my experience yesterday doesn't bear out the facts. While you're out there building running muscle, you're doing a lot for your noggin. You're building your brain, increasing your brain power.
Whether you actually notice or not, well that's something else entirely.
Pump it Up
One of the big things you're doing is increasing blood flow to your brain.
Studies have long indicated that exercise improves brain function – particularly among elderly people. It wasn't known, however, what caused that improvement until a 2011 study done in Dallas on older women found that exercise improved the blood flow to their brains.

Though the study didn't (and couldn't) conclude that exercise made these people smarter, it did prove that by exercising they were getting more blood to their brains.
It pointed out that maintaining a steady, healthy flow of blood to the brain helps you in two ways. The blood carries oxygen, glucose and other nutrients to the brain critical to the brain's (ergo, your) health. And the blood washes away metabolic wastes including a protein implicated in the development of Alzheimer's.
So by getting out there and running, we're feeding and cleaning our brains. And who knows what a well fed and cleaned brain can accomplish?
I think I just blew my mind.
That's brain power.
Two thumbs up.
Get High
Then there's the legendary, sometimes elusive, oft-misunderstood, runners high.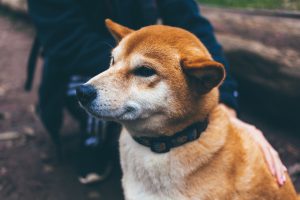 The experience happens during or just after a long run – typically an hour to two hours in. It is a euphoria, a feeling that you can continue running for as long as you want – a sense that the world is just an awesome place. It is, really, a high.
As a relatively low-mileage guy, I've only experienced it a handful of times, but – in the words of Yoda – powerful it is.
The problem is, it's so elusive as to be more runners' lore than fact. It was originally thought to be caused by endorphins that are naturally released into the blood stream during running. But since these endorphins are too big to pass through the walls of the blood stream into the brain, it was largely debunked as a theory.
Well, at long last it has, in fact, been proven to be real. Long distance running releases a flood of endorphins (also called opioids) directly to the brain, and not just to the blood stream.
I suspect it's the body's way of dulling the pain of extended abuse heaped on it by just flat out running too long. But if you can get yourself to the sweet spot of significant effort and not-so-significant pain – well, it can be very sweet.
And the good news is, these opioids are manufactured by your body, and administered directly to your brain. And everybody has them. So they're perfectly legal, everywhere.
Of course the bad news is the, say, significant effort needed to get there.
But, hey, no pain, no gain?
Two thumbs up, definitely up, to increased brain power. Albeit temporary. But very good.
Sleeeeep…Sleeeeep
To sleep, perchance to dream. To dream perchance to live.
Our brains need sleep. It's what keeps us going.
Most of us need 7 to 8 hours. Too much – not good. Too little, potentially fatal.
In (rather, I'm sure, dreadful) experiments, lab rats completely deprived of sleep died within 3 weeks. In another experiment, rats somehow deprived of dreaming lasted only five weeks.
Sleep, needless to say, is important. Not only for rats, but for us.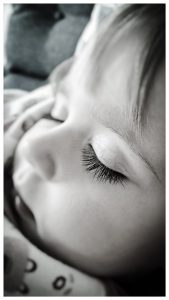 We also know that sleep deprivation causes all sorts of problems such as significantly lower energy levels, lower concentration, and slower speed of thought. It makes you dull. And anyone who has missed out on a good nights sleep gets this.
But it turns out exercise is very good for sleep. A study at Northwestern University showed that a physical exercise program at 75% of their maximum heart rate improved the sleep quality of study subjects by an average of 4.8 points on the Pittsburgh Sleep Quality Index – a huge increase in their quality of sleep.
So we know it's important to get a good sleep. And that exercise, at running levels of effort, helps you get it drug free.
Another two thumbs up for increased brain power.
You. With the Big Brain.
Running might also increase the size of your hippocampus.
That's a central part of your brain (in case you were somehow, you know, way off track).
The hippocampus is largely responsible for consolidation of short-term to long-term memory and, as it turns out, is one of the first regions afflicted in Alzheimer's.
In a study done on 70-80 year old women who showed indications of mild cognitive impairment – effectively mild memory loss – a three times per week aerobic exercise regimen significantly improved the sizes of their hippocampus'!
What? Their brains got bigger?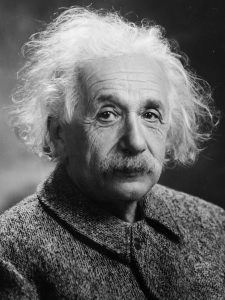 Yes.
Although the results might be gender specific and specific to older women, it's instructive to see that aerobic exercise at 70-80% of maximum heart rate – right in the "talk test" region for running – made these women's brains bigger and actually made them smarter. I'm not kidding.
Two more thumbs up for a bigger brain. Hell yes!
So, You Know What? Yeah.
There's a lot going on up there behind those baby blues (or browns or greys or greens).
And it needs to be fed.
And cleaned.
And rested.
And – I don't know if I'd call this a need – chilled?
Who knew getting out for a run could amp up the old coconut in the doing?
Save
Save
Save